These are some of the projects Raffaele has completed during the duration of his career.
DURACELL


Duracell, Inc., World Headquarters
Herbert S. Newman and Partners, Architects
308,000 square foot office and research building with 800 car parking structure on 43.8 acre site.
Completion: 1995
Construction Cost: $45,000,000
Raffaele Aschettino, Project Engineer, Spiegel, Zamecnik & Shah, Inc.
MISS PORTER'S SCHOOL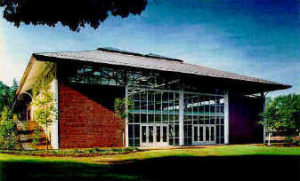 Student Recreational Center
Farmington, Connecticut
Tai Soo Kim Partners,
Architects
One-story gymnasium, 25,000
square foot, playing courts, and
two-story unit housing locker
rooms and miscellaneous
support spaces.
Completion: 1991
Construction Cost: $3,000,000
[Raffaele Aschettino, Project Engineer, Spiegel &
Zamecnik, Inc.]
YALE UNIVERSITY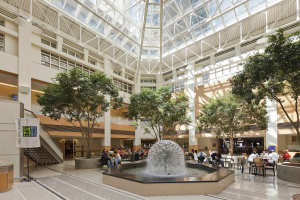 Yale University, New Haven, CT
School – Phase III
Renovations
Kallmann, McKinnell & Wood, Architects
Joint Venture John C. Martin Consulting Engineers
Major structural alterations and renovations to a five-story historic stone and steel structure. Extensive use of underpinning required for the addition of a sub-basement. Infill floor framing added to create additional floor level in existing stack area. Attic expanded to create larger mechanical room.
Anticipated Completion: 1998
Estimated Construction Cost: $40,000,000
(Principal in charge, while with DiBlasi Aschettino P.C.)
ARTHUR K. WATSON HALL
Yale University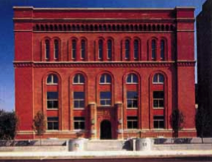 New Haven, Connecticut
Roth and Moore, Architects
Reconstruction of a 19th century laboratory building to house a new computer center. Replaced original 4-story wood framing with a new 6-story cast-in-place concrete floor and roof framing system within the original building envelope. Completed in 1996   Building received the following awards:
New England Chapter of the American Concrete Institute: Special Recognition Award for Adaptive Re-Use
AIA Honor Award – Connecticut Society of Architects;
Masonry Institute of Connecticut – Excellence in Masonry Award
[Raffaele Aschettino, Project Engineer, Spiegel & Zamecnik, Inc.]  
MONROE MIDDLE SCHOOL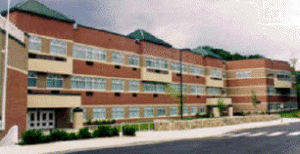 Monroe, Connecticut
Antinozzi Associates, Architects
New 106,000 s.f., three-story middle school. Main building constructed of
structural steel frame with composite floor framing system. Lateral wind and
seismic loads resisted by steel braced frames and moment-resisting frames.
Long-span framing systems utilized over gymnasium and auditorium; girder
system over auditorium designed to support heavy loads imposed by
mechanical room above.
Completion Date: 1997
Construction Cost: $14,000,000
(Principal in charge, while with DiBlasi Aschettino P.C.)
Homer Babbidge Library
University of Connecticut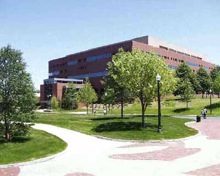 Storrs, Connecticut
Allan Dehar Associates, Architects
Structural investigation of existing cantilevers cast-in-place concrete waffle slab floors and facade deficiencies and design of new independently supported facade addition.  Completed construction documents.
[Raffaele Aschettino, Chief Project Engineer, Spiegel, Zamecnik & Shah, Inc.]